Top 10 Widget Apps You Must Try in 2023
Businesses can unleash their full potential with the help of Widget apps. Technology has played a pivotal role in driving business success, whether mechanical or digital. However, these tools offer a unique advantage by combining the most practical technologies in your arsenal.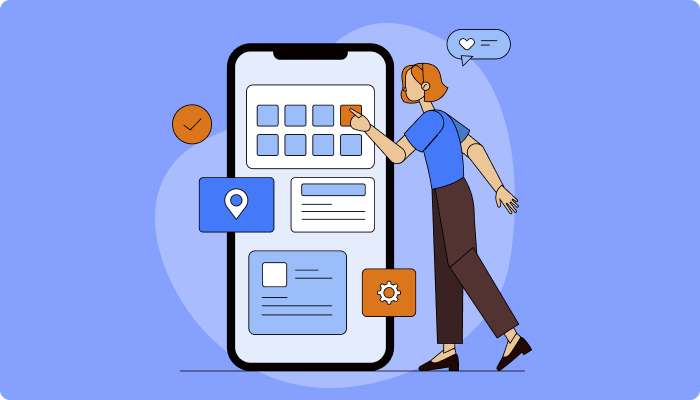 This software can enhance your business's efficiency, saving you valuable time. You can also increase your earnings by adopting a more productive approach to completing tasks. This software aims to establish a streamlined and effective route for information to flow between applications.
Picking the right solution can be complex and requires thorough research. To simplify your search, we've profiled the top widget apps in one place. So, let's have a look!
Widget Apps: Overview
These tools facilitate the exchange of data between different software applications. They enable organizations to connect and integrate their applications to streamline workflows and improve productivity.
With Widget apps, you can:
Uses APIs, queues & file transfers to integrate.
Enhance data accuracy & visibility.
Used in healthcare, finance, retail, manufacturing, etc.
Can integrate ERP, CRM, HRM & custom apps.
Critical for digital transformation & competitiveness.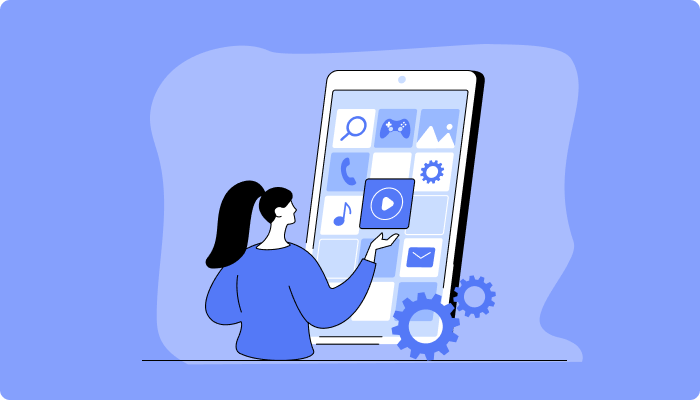 Top 10 Widget Apps
Applet.io
Applet.io is an exceptional Application Integration platform that enables effortless integration with popular third-party services. It ensures consistent data across multiple applications.
With Applet.io, you can:
Simplify the integration of your application with third-party apps using JavaScript code.
The platform securely authenticates users with the help of built-in SSO and OAuth features.
Easily test your integration in the platform's sandbox environment.
Seamlessly sync data across multiple devices, regardless of where it originated.
Develop custom widget to extract data from external applications.
Get started with the leading Custom App Widget Tool today! Sign Up 14 Day Trial
Boomi
Boomi is a pioneering iPaaS (integration platform as a service) tool purpose-built in the cloud to maximize cloud-based capabilities. It is widely recognized as a leader in the app widget industry.
The platform supports integration with 180+ leading software.
It provides a low-code/no-code interface for easy integration, with API and EDI connections for external systems and organizations.
The system ensures compliance with data protection regulations.
Provides a visual designer and pre-configured components for easy web integration of applications, partners, and customers.
Celigo
Celigo provides a product called Integrator.io, which is an Integration Platform as a Service (iPaaS) solution.
Connecting applications, automating processes, and synchronizing data are made possible for organizations.
An integration wizard with an API assistant, visual field mapping interface, and drop-down menus is showcased.
Pre-configured integration templates that are reusable can be accessed through the integrator.io marketplace.
The ability to develop a collection of standalone flows that can be reused for forthcoming integration projects is offered to users.
Informatica
Informatica is a company focused on software development specializing in Data Integration.
The software provides services such as:
ETL
Data masking
Data quality
Data replication
Data virtualization
Master data management
The system is capable of connecting to and fetching data from a variety of heterogeneous sources.
Zapier
Zapier is an efficient and speedy solution for integrating all of your applications.
Zapier is a no-code tool for automating workflows by connecting thousands of apps in minutes.
It allows the creation of custom keyboard shortcuts and sharing files with one click.
Offers automatic data-flow system for popular apps, including Slack, Trello, Google Sheets, MailChimp, and many more.
Here are some of Zapier's top features:
Various third-party integrations
It requires no knowledge of coding to get started
Excellent customer support
Ease of use
Compliance management
Business process automation
Access controls/permissions
SnapLogic
The SnapLogic Intelligent Integration Platform is a leading solution for Widget apps.
It is a platform with low-code/no-code capability that enables data teams to:
Hydrate data lakes.
Create data pipelines.
Provide business teams with insights.
The platform provides diverse features with ongoing enhancements to speed and functionality.
It also has features like:
Easy-to-use UI
Simple cloud data integration
Straightforward API development
Quick data management
Efficient data security service
Complete integration management
Various pre-built connectors
Make
Make, formerly called Integromat, is a platform for visual integration that assists businesses in enhancing every aspect of their workflow.
The platform allows for creating detailed tasks and integrating thousands of trigger points with just a few clicks.
This Widget app offers an interactive approach, allowing real-time observation of automation execution and data flow within scenarios.
It has features such as:
Provides real-time integration
Offers an extensive list of available integrations
Features pre-built connectors for ease of use
Allows for the creation of custom connectors
Provides routing and orchestration capabilities
Allows for data mapping
Provides data transformation capabilities
JitterBit
Jitterbit facilitates communication between cloud-based, on-premise, and software-as-a-service (SaaS) applications for improved efficiency.
The platform utilizes artificial intelligence to translate language, recommendation engine features, and speech recognition.
It offers a vast library of workflows and pre-built templates.
The platform enables the creation of new APIs and facilitates connections to external APIs.
Jitterbit facilitates sharing of work with others within the organization.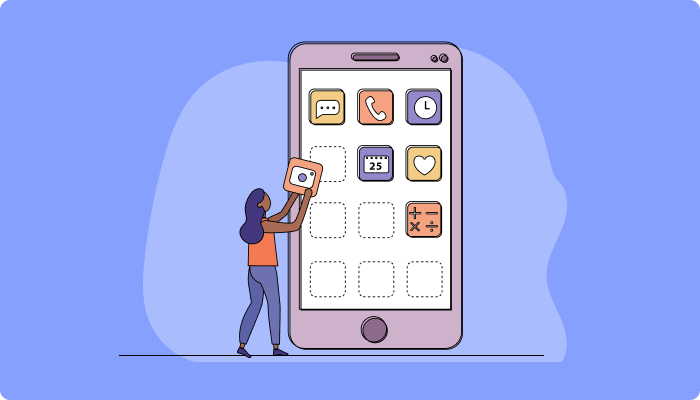 MuleSoft
MuleSoft supplies a platform to link data, applications, and devices across on-premises and cloud platforms.
The vendor helps companies integrate applications and systems via API connectivity.
The system develops your platform with different cloud-based and on-premises applications.
MuleSoft has a diverse product and service portfolio, including static and cloud-based products. -The Anypoint Management Center provides detailed accessibility and visibility over applications deployed on the platform.
Developers can employ data protection frameworks to make encrypted data or meet industry compliance guidelines, such as the General Data Protection Regulation.
IBM Integration Designer
IBM has been a leader in cloud integration for years, and its offerings have often been praised as superior to its competitors.
IBM offers various integration tools to meet virtually any enterprise use case.
For on-premises deployments, IBM's data integration suite provides tools for both traditional and modern requirements:
Replication: Copy data from one system to another in real-time.
Batch Processing: Move large amounts of data between systems on a scheduled basis.
Synchronization: Automatically keep data in multiple systems synchronized with each other.
Data Virtualization: Access and integrate disparate data sources without physically moving them or combining them into a single repository.
The platform also offers various pre-built functions and connectors.
Advantages of Using Widget Apps
Widget Apps solution maintains transparency and makes data available to your employees.
These tools pave the way for process automation. It creates workflows that produce automated decisions using collected data sets that can be tracked and managed in one place.
With this system, you can build systems that execute your organization's needs with straightforward IT solutions that are smooth for your team members to manage.
Data integration is one tool that can help you quickly spot new opportunities and upcoming challenges that could otherwise be overlooked.
It also helps improve customer experiences by providing faster response times and more accurate data across all platforms.
Conclusion
In conclusion, today's data integration are the building blocks for tomorrow's success. With the right mix of agility and scalability, these tools can help organizations maximize their efficiency and drive innovation. These tools make data management easier. It saves you money and improves customer satisfaction.
Taking advantage of the top 10 widget apps in 2023 provides you with a powerful suite of services to ensure your business runs smoothly.
So, start planning to ensure your organization is ready for whatever comes next.
Know Why Applet.io is the Best App Widgets Software!
#1
Improved Apps Stickiness
#5
190+ Apps Integrations
#9
Unbelievable pricing - the lowest you will ever find
#10
Everything your business needs - 50 apps, 24/5 support and 99.95% uptime
Join the SaaS Revolution
All-in-One Suite of 50 apps

Unbelievable pricing - ₹999/user

24/5 Chat, Phone and Email Support