Guide to the Top Integration Tools and Techniques in 2022
This guide provides a high-level overview of the top integration tools and techniques for 2020, and number of best practices for successful integrations.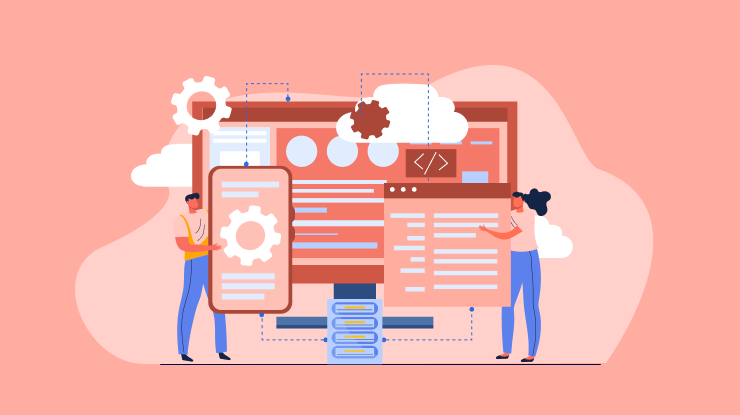 Our Favourite Integration Tools and Techniques
Trying to run a business in today's competitive industry can be quite the tall order, especially when so many ambitious entrepreneurs are looking to make their mark. In such a situation, the best thing to do is to look for ways that can help streamline processes for your business. For example, a startup that focuses on facilitating the most tedious tasks will effectively increase productivity and efficiency across the board.
In most cases, the ideal solution would be to look into various integration techniques that you can use to help push your company forward in a competitive industry. After all, companies capable of streamlining tasks and making things more accessible for their staff can get more work done in a shorter span of time. Unfortunately, in many cases, that's all it takes for a business to blow past its competitors.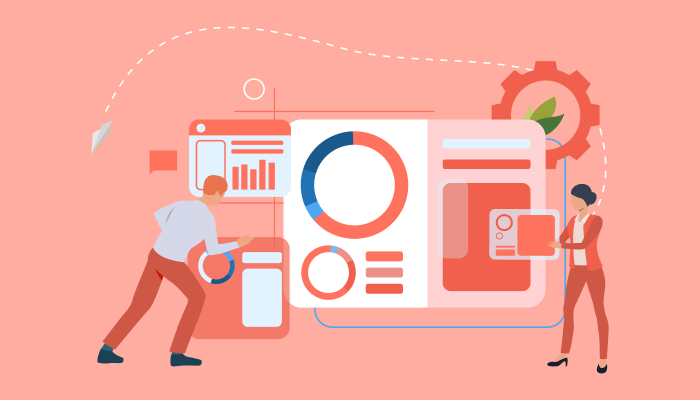 Guide To The Top Integration Tools and Techniques in 2022
Fortunately, we're here to provide you with a little guide you can use regarding the very top integration tools and techniques in 2022. After all, with the new year comes renewed vigor to outpace the competition, and we're looking to give you the ammunition you need to get the job done!
Before we get started, let's first look into why it's crucial to deal with integration in the first place. First and foremost, the idea of integration is to ensure that complicated processes are made easier by putting them all in a single, convenient platform. New companies tend to benefit more from integration tactics, as it ensures that you get a good start with your business — effectively future-proofing your endeavors.
Using something like an enterprise integration platform can help a business reign in various departments and reduce the risk of miscommunication across the board. It might seem like something that large businesses can only accomplish due to its focus on the IT department, but even startups can get in on the action by outsourcing IT services. No matter your position in the industry, you can immediately make good use of various integration tools and techniques.
What Are The Benefits?
Simply put, any company that makes use of integration tools will find itself ahead of the curve when competing in its industry of choice. The primary benefit is a means of controlling a large business without having to deal with issues in communication. It gives you control while making it easy to manage various aspects of your business. There are so many ways to take advantage of the situation with the help of integration techniques that it would be ridiculous not to use them as a business owner.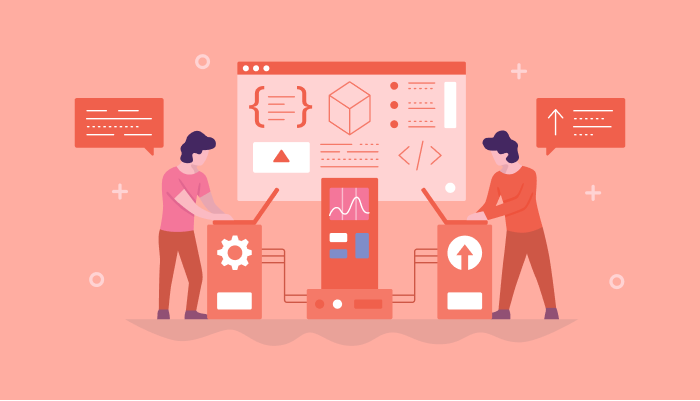 You stand to benefit quite a bit from different techniques such as data, enterprise, and application integration. The idea is to help make your company easier to run — and integration platforms can help in a big way.
What Integration Tools and Techniques Are The Best?
Now that we've gone through the basics, it's time to figure out which integration tools and techniques are the best for your business. Keep in mind that the service you choose will very much depend on the industry, which means it's still crucial to research the type of integration service you need. We're listing here some of our favorites and undoubtedly some of the best in the businesses.
Applet.io
We're starting the list with one of the best right off the bat — you can immediately choose this one as your integration platform of choice, and you'll benefit significantly as a result. If you're worried about selecting an incorrect integration strategy, you can't go wrong with Applet's platform. The idea of a quality application integration platform easily integrates with the most popular third-party software while still being rich with features and easy to learn overall.
Applet is often considered one of the best when it comes to enterprise integration software, which involves handling multiple business processes and offering an easy means of controlling a large business. Not only does it help company owners take control, but it also gives clients a much easier time when going through various company apps, thanks to Applet's simplified widgets.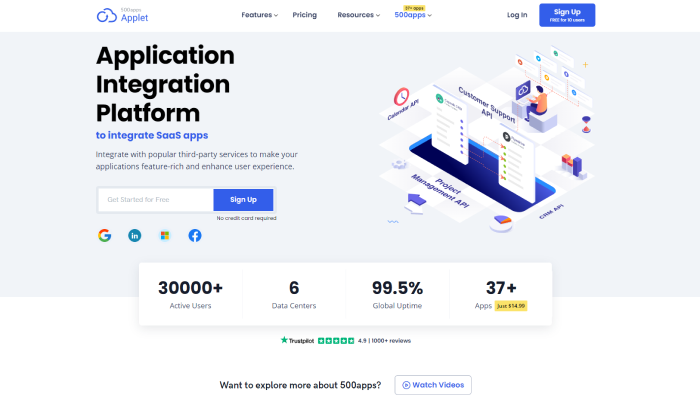 Jitterbit Harmony
Jitterbit is well-known for its API capabilities, offering its clients cloud data integration and making things easier to handle. That said, if you're looking for a platform that can effectively manage the integration lifecycle for your business, you can't go wrong with Jitterbit Harmony. Its intuitive system allows users to drag-and-drop what they want into their chosen process or work with various pre-built templates to help make integration that much easier.
As if that wasn't enough, Jitterbit Harmony also offers an easy means of applying artificial intelligence (AI) into various apps, adding another layer of complexity and convenience to your platform. So if you want as much control as possible for the integration lifecycle, Jitterbit Harmony is the way to go.
IBM Integration Designer
IBM needs no introduction, and its cloud integration product has often been touted as superior to most of the competition. One of the reasons why the IBM Integration Designer is so useful is that it continues to experience updates and rollouts — offering new functionality each time. Its integration platform has everything a business could possibly need, from the traditional replication and batch processing all the way to the more modern integration factors.
The Choice Is Yours!
The fantastic thing about integration is that you don't necessarily have to stick with a single integration technique. The world of integration platforms continues to grow, and you'll find better and better means of integration for your business as you go. In addition, the more you learn about your business, the easier it will be to make an informed decision when handling your company.
While things might seem challenging for newcomers, it's only a matter of time before you get used to a routine. If you want to have an easier time controlling multiple aspects of your company, you'll find the integration techniques above are right up your alley.
Know Why Applet.io is the Best App Widgets Software!
#1
Improved Apps Stickiness
#5
190+ Apps Integrations
#9
Unbelievable pricing - the lowest you will ever find
#10
Everything your business needs - 50 apps, 24/5 support and 99.95% uptime
Join the SaaS Revolution
All-in-One Suite of 50 apps

Unbelievable pricing - ₹999/user

24/5 Chat, Phone and Email Support