15 Best Integration Platform as a Service Vendors in 2022
Integration Platform as a Service (iPaaS) is one of the fastest-growing markets in technology today. This report includes 15 of the leading iPaaS vendors.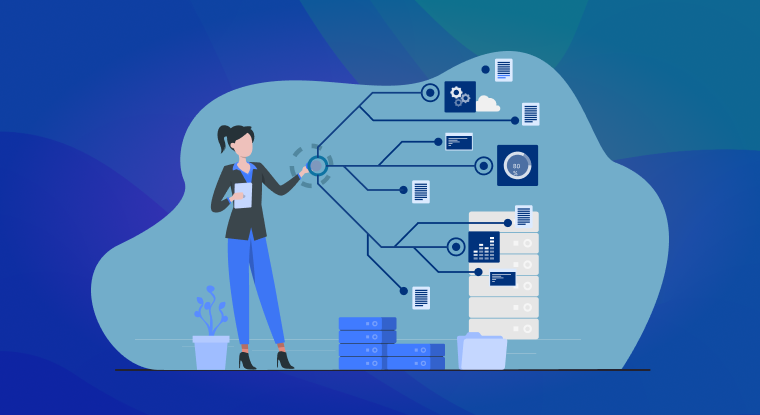 Selecting the best integration platform as a service (iPaaS) vendor might not be a straightforward process since there are many in the market. If you are not sure about what you should be looking for, you might settle for any that comes your way. Carrying out your research will ensure you find the perfect tool for your business.
This critique will fill you in with everything you need to know about data integration, features to look out for, and why it's important for your business.
Our Guide To The Best Integration Platforms in 2022
Data integration is the process of merging data from different sources. Once data has been combined, businesses can then use data to carry out data analysis, reporting, business intelligence, or simply load data into other applications. Again, going for the best tool ensures that the data collected is comprehensive, current, correct, and, more importantly, reliable.
The following are ideal integration platforms as a service vendor you should consider using:
Best Integration Platform for Small Businesses
Applet.io
Most companies prefer using software that can effectively integrate other third-party applications. Applet.io is a top-rated integration platform that does just that. With this tool, you can integrate other apps that ensure your business applications are rich in features to enhance user experience. Applet.io also has a unified API to help you create a contact in the CRMs you use. It also has simplified widgets that make it easy for users to increase their performance with the tool.
Boomi AtomSphere
Boomi AtomSphere is a product of Dell Technologies. This is a reputable brand in the IT industry, which means that its product will not disappoint you. With Boomi AtomSphere, you can take advantage of their visual interface to organize application integrations. Moreover, its runtime tool makes it possible for integrations to be done anytime they are needed.
Hevo Data
This is a no-code Data Pipeline that can effectively be used to transfer your business data from more than 100 sources to your desired destination. Data merged can then be visualized using a BI tool. One huge benefit of Hevo Data is that it's fully managed. Apart from automating the data-loading process, the software can enrich your data without the need to write any codes. To add to that, it has a fault-tolerant architecture to secure your data.
Informatica PowerCenter
Informatica software development company mainly deals with software integration. Key aspects of Informatica PowerCenter include the fact that it helps in data integration, validation, and migration. Midsize and large companies normally use the software.
Talend
Talend is a recommended tool as it comes with many handy features such as data quality, data management, data preparation, application integration, and big data. In addition, many businesses use this tool since it's open-source software.
Celigo
Celigo offers the software called Integrator.io, which is its Integration Platform as a Service product. This tool is quite helpful as it allows businesses to synchronize data, connect applications, automate tasks, among other things. It also has an integration wizard with a visual mapping interface, API assistant, drop-down menus, etc.
Xplenty
Xplenty is an ideal choice for businesses looking to integrate processes as well as prepare quality data for analytics. This tool has everything you need to build data pipelines. The best thing about using this tool is that you don't have to be a tech expert. It's simple to use because it offers low-code and no-code options. Another important aspect of this software is that it comes with over 100 pre-built connectors.
ZigiOps
ZigiOps is a scalable integration platform that effectively transfers data between systems. Anyone can use this software since it doesn't require any technical expertise to navigate through the tool. Moreover, the tool acts as a middleware, which means it doesn't store any data for security purposes.
Dataddo
Dataddo is a cloud-based, no-coding ETL software that both technical and non-technical individuals can use. With this tool, you can be sure to perform seamless data integration in real-time. Besides, it comes with over 100 fully customizable connectors.
Microsoft
Microsoft also stands as one of the best integration platforms as a service provider since it offers its own SQL Server Integration Services. This means that you can quickly migrate data without any risk of data loss with Microsoft software.
Oracle
Oracle platform is a reliable data integration software that offers easy access to data stored in different applications. One Unique aspect of this tool is that it allows for huge data manipulations and integration. Similarly, with its Sketch-up mechanism, systems can be monitored with ease.
IBM
IBM stands out with its InfoSphere Information Server. Its unique infrastructure allows for huge monitoring and integration capabilities. What's more, IBM software guarantees data security during migration and integration processes.
Adeptia
Adeptia is regarded as an all-in-one integration suite that simplifies the whole idea of integration. This software has a long list of helpful features such as human workflow, pre-configured connection, customer onboarding, metadata-driven, and reducing overall operational costs, among other features.
Actian
Actian integration software is also worth using due to the basic features that it offers. For example, it allows for data of different formats to be converted. Moreover, its drag and drop feature makes it easy to use.
Altova
At the bottom of this list lies Altova data management software. This tool supports different data formats including, XML data, UML data, and SQL data. The software also has a feature that ensures data is stored safely in its cloud. Similarly, the platform allows for customization of their table configuration system. With this feature, data integration and mapping are made easier. Altova's support system is also commendable. Their services can be accessed all round the clock from any device that has an internet connection.
Best Integration Platform for Large Businesses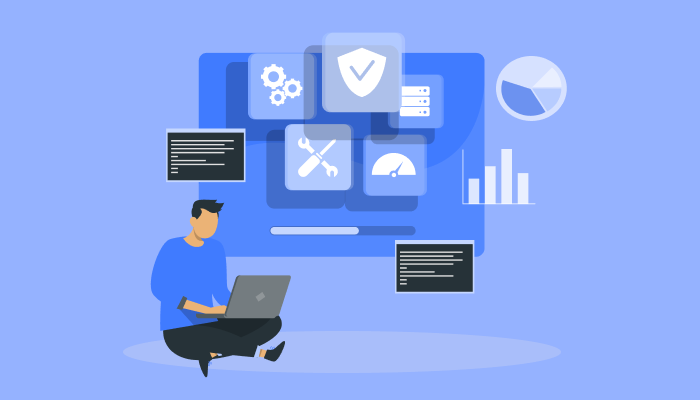 Applet.io
If you were to pick a reliable integration platform as a service provider from the list above, then Applet.io would be the right choice. This software allows you to integrate SaaS applications without necessarily being an expert. You can also connect this tool to other CRMs you might be using in your system. Besides, Applet.io works best when integrated with other support solutions. Therefore, you and your customers get to benefit from using this software.
Features To Look For
When selecting the right integration platform as a service, you should know how to distinguish one software from the other. This means you should look for specific aspects that make good software. Some of these features include:
Fast data transformation
Security
Smart API versioning
Integration and connectivity
Routing and orchestration
Monitoring and notification
Cloning and customization
Drag & drop interface
Conclusion
iPaaS is gradually gaining attraction in the business world as companies seek to make the most out of their data. Since there are many iPaaS vendors online, it's essential to know what you should be looking for and how best to separate good vendors from the rest. Before choosing any provider, you should evaluate each software based on the factors pointed out in this critique.
Know Why Applet.io is the Best App Widgets Software!
#1
Improved Apps Stickiness
#5
190+ Apps Integrations
#9
Unbelievable pricing - the lowest you will ever find
#10
Everything your business needs - 50 apps, 24/5 support and 99.95% uptime
Join the SaaS Revolution
All-in-One Suite of 50 apps

Unbelievable pricing - ₹999/user

24/5 Chat, Phone and Email Support