API Integration Platforms: Breakdown of Features and Cost
API is an abbreviation for Application Programming Interface. In other words, a messenger that processes requests and allows enterprise systems to function. API integration platform allows for the interaction of data pipelines, applications, and devices, which is critical to any online business infrastructure.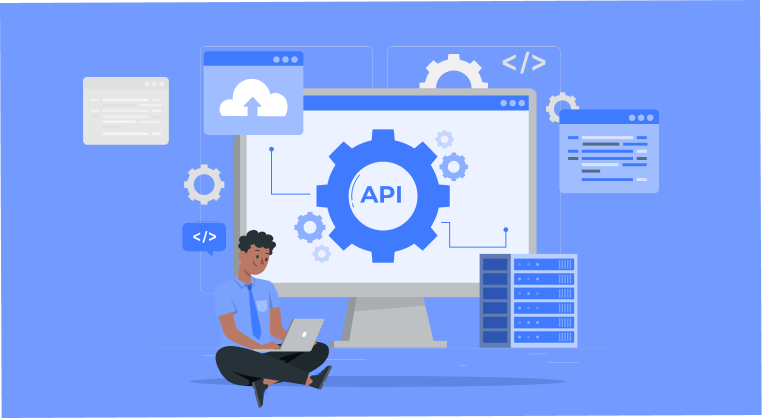 Significance of API Integration Platform
API integration platforms enable businesses to exchange data between APIs. For example, a company might have an e-commerce business API, an internal operations API, and a marketing API. An API integration management platform can be used to integrate data from all of these APIs.
The API Integration Process
The process of connecting two software systems via their APIs is known as API integration (application programming interfaces). This procedure allows applications to communicate with one another. API integrations are a driving force for businesses in a variety of industries. APIs enable It enables organizations to synchronize data, collaborate more effectively, and develop new business software solutions.
Companies cannot overestimate the impact of API integration on the rise of cloud-based applications and third-party tools that boost employee productivity. Enabling communication between software tools enables the development of new automation methods, secure data-sharing methods, and enterprise software ecosystems.
Some Examples of API Integration
E-commerce is one of the most common applications for API integrations. To process a large number of orders, websites require information about customers, product availability, and suppliers. All of this data is stored in various software solutions. API integrations are used by e-commerce platforms to unify data for easy access like OAuth 2 authentication an example to cite.
Payment gateways are another excellent example of API integration. You don't see the actual transaction when you buy something online and pay with a credit card. The app, on the other hand, verifies your payment information in the background via a secure API connection.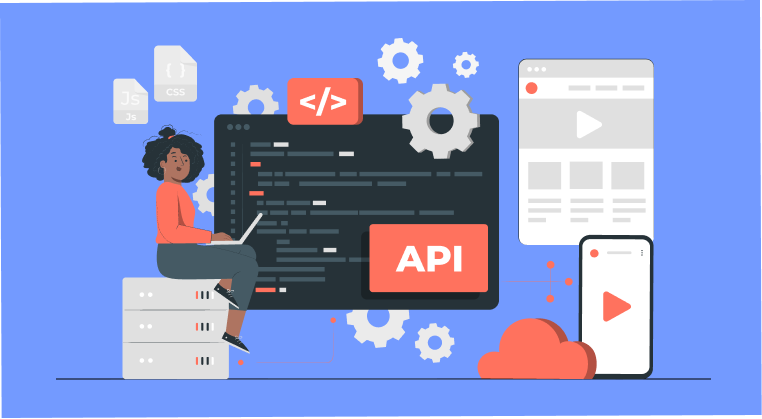 Need for an API Integration Platform
APIs are a must-have for any modern business. There are at least 16,500 APIs in use today, and chances are you use more than one of them. Companies also have numerous options for developing their API, further broadening their horizons.
Among these options, the API Integration Platform becomes critical. Let's look at why this is so.
Learn how to integrate 300+ marketing and sales APIs to get real-time insights into your revenue growth
API Integrations allow you to connect cloud apps
There are numerous cloud applications available today. In fact, according to a 2016 Forbes survey, the average organization has at least six cloud apps in place. 15% of the companies polled used at least one of the major cloud apps on the market today, Google Apps or Office 365.
APIs are the standard method for connecting these apps. Other legacy integration technologies, such as enterprise service buses (ESBs), were developed during the on-premise era. They exist in a single location, preventing them from successfully integrating other cloud-based apps. An API Integration platform born in the cloud is required to connect today's modern cloud apps.
API Integration Platforms help you meet the needs of the BEST solutions out there
Consider your typical enterprise-level marketing department with needs for an integration platform as a service being offered here. As such these teams are responsible for a wide range of tasks, including creating creatives, launching campaigns, monitoring campaigns, executing digital analysis, public relations, and so on. Some tools claim to cover all of the tasks at hand, but the majority are 1. very expensive and 2. not necessarily good at all of these tasks.
Instead, many departments are developing their solutions, assembling the best applications available for each task to ensure they are using the best of the best for everything they need to accomplish.
An API integration platform is required to connect all of these apps into a unified interface. This will result in a highly effective stack with a slick interface.
You need to create new APIs quickly and easily
API integration platforms enable you to generate a new API from an existing one. Before this solution, businesses had to either build an API from scratch or use an API created by a third party.
API integration platforms enable you to create new APIs with the click of a button, saving you time and money while maximizing the value of your existing technological investments.
You have existing/legacy sources that you need to pull from
Data that has been around for more than a year may end up collecting dust in a database. One reason for this is that older data is difficult to access and integrate into new systems.
API integration platforms can assist you in avoiding data dust by allowing you to create an API that meets your needs, which may include extracting data from old servers and databases. You can also reuse existing business logic and workflows, simplifying the process even further.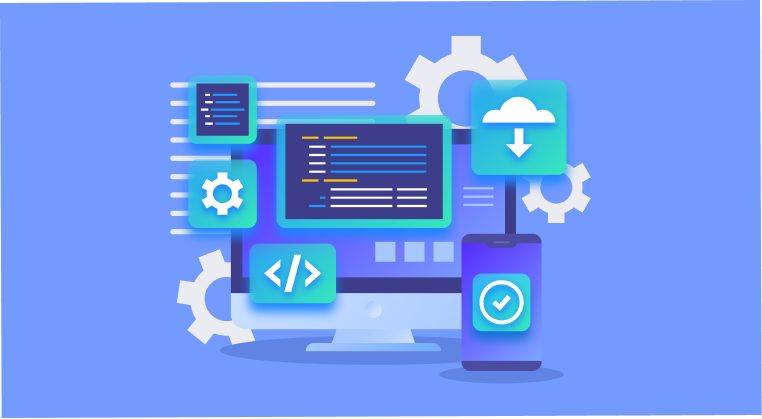 Make your teams more strategic
When creating APIs manually, a team of developers and IT staff is constantly working to get everything up and running. Furthermore, enterprise departments that do not have concrete, integrated stacks must typically hire staff members who are responsible for only one or two apps.
With fewer team members, API integration platforms enable your developer team to focus on strategic projects such as improving ROI on existing apps.
Improve team productivity
API integration platforms can significantly increase productivity. Why? Because the hours spent creating, managing, supervising, and fixing APIs can now be spent on more productive endeavors.
You just don't want to manage each API individually anymore
Even if the API you use was developed by a third party, it must still be monitored and maintained by your development team. This can be exhausting and time-consuming.
API integration platforms significantly reduce this administrative burden. Using a single platform to manage, secure, and monitor all of your deployed APIs will simplify management, security, and oversight processes.
You're done doing it alone
API integration platform providers typically include a team of in-house experts to assist you. Improvado does a fantastic job with this.
Having a dependable support team can make or break your business because you will be confident that you are getting the most out of your investment.
Making business integrations to be "future-proof"
Having an API integration platform in place ensures that you can keep up with our world's rapidly advancing technology. API integration platforms will enable you to integrate new technologies as they emerge and mature, making staying current easier than ever with the advent of hybrid integration platforms it is more agile in this role.
Conclusion
Thus, API integration platforms provide a way to connect different software applications so they can share data and function together. This can save time and money by eliminating the need to re-create data in multiple systems, and it can make it easier to share data between different departments or organizations.
Know Why Applet.io is the Best App Widgets Software!
#1
Improved Apps Stickiness
#5
190+ Apps Integrations
#9
Unbelievable pricing - the lowest you will ever find
#10
Everything your business needs - 50 apps, 24/5 support and 99.95% uptime
Join the SaaS Revolution
All-in-One Suite of 50 apps

Unbelievable pricing - ₹999/user

24/5 Chat, Phone and Email Support