What is Enterprise Integration Platform?
With an enterprise integration platform, you can connect all of your applications to each other in order to make your business more efficient.
Modern enterprises depend on various systems and technologies to run their operations effectively in the digital environment. For this reason, companies should confirm that all their processes are working harmoniously to achieve the common goals of the business. Furthermore, with the advent of advanced technologies, companies are also doing their best to take advantage of new and effective systems. For instance, most businesses use enterprise integration platforms. This page will look at what enterprise integration is and why your business should use one. We will also help you understand how to select the best platform that suits your business needs. Since there are many enterprise integration platform vendors online, we will also outline what you should avoid ensuring that you pick the best platform.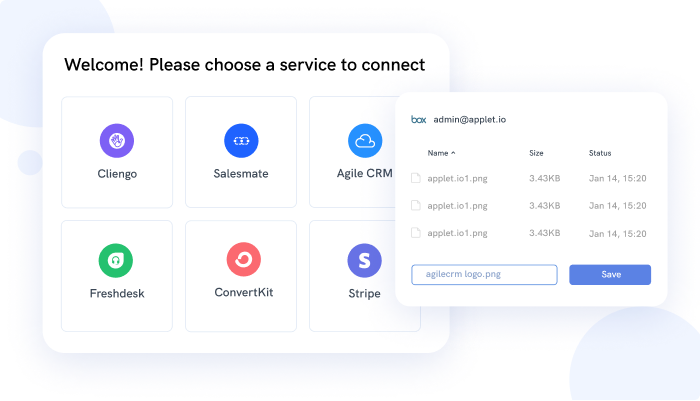 What An Enterprise Integration Platform Is & Why You Need One More and more companies seek to leverage the benefits of many applications that could help them
This means that a company can have more than ten applications working together to achieve the business objectives. Therefore, it's important to make sure that all these applications and systems work together without conflicting with each other. This is where the need for enterprise integration comes in. The idea behind having an enterprise integration platform is to unify or bring together all the software you might be using in your business. This is what integration is all about. In addition, integrating applications helps in ensuring that users don't find their working environment overwhelming. Certainly, managing all the software in your business isn't an easy task, and employees might find it challenging to navigate through all the applications and keep them running smoothly.
Definition Of An Enterprise Integration Platform
Enterprise integration platform refers to a tool that helps in integrating software applications working independently into a single larger system. The right tool will streamline how software applications function together.
Features To Look For In An Enterprise Integration Platform It's worth taking the time to find the right platform that fits your business needs
Depending on the software you will choose, you will have varying features to benefit from.
Some of the most important features that you should be looking out for include: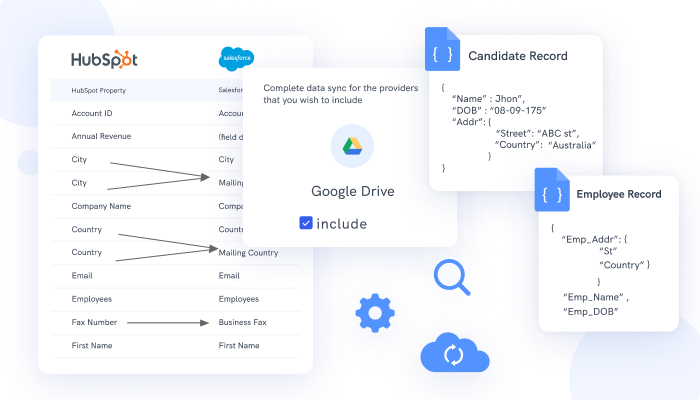 Data integration capabilities Data integration is a crucial aspect of enterprise integration. You need a platform that securely stores data and retrieves and easily transfers information between applications.
The platform of your choice should also handle varying data formats.
Ease of use Part of the main reason you should think of using enterprise integration software in your business is to simplify your work
Therefore, it doesn't make sense to settle for a platform that will take time for you to understand how to use it. Ideal software for your business needs should be relatively easy to use. This will help boost productivity since more time is spent on doing important tasks instead of learning how to use the platform.
24/7 support If you are new to integration, you will want to consider choosing a platform that offers you all round-the-clock support
Getting the support you need will warrant that you learn how to take full advantage of the software in running operations in your company.
Automation features It should also be possible to automate the process of tracking your company's data. This should be synced with other applications to provide you with reliable information about how systems are running.
Ease of customization The best enterprise integration tool for your business should also allow you to personalize rules and actions. Ideally, the software should meet your business-specific needs. Therefore, you should define rules that work for you and how they will be executed. The same case applies to the actions you will be taking on the software of your choice.
Things To Avoid In Enterprise Integration Platform Software
Besides knowing the perks of a great enterprise integration software, you should also know what to avoid. For instance, a good software is not necessarily a free software. Small businesses might assume that going for free packages will help them save money. However, this is not the case since most free package solutions only offer limited features. As a result, you may find yourself doing most tasks manually, something that would have been solved by a reliable and affordable tool. Similarly, aim to avoid platforms that can't be integrated with other third-party applications.
Our Recommendations
Applet.io is a perfect choice for your integration needs. With this tool, you can integrate just about everything. It allows your business to bring together third-party applications to work together. The best part is that the integration process doesn't take time. You can easily integrate SaaS applications in minutes. Your job is not to focus on the complex aspect of Applet.io. You only need to focus on its functionality, and everything will run smoothly.
If you are searching for a tool that will help you get started with the integration process in your business, Applet.io is a great choice for you. It is pretty valuable for streamlining the entire hiring process. It automates the hiring process whenever it is possible to reduce workloads. Recruitment software makes it very simple for companies to hire new talents. It gets rid of paperwork and offers vital candidate search functions.