What Is Application Integration?
Application integration is the process of connecting two or more applications, by way of one or more communication protocols, to enable them to exchange data.
While running a business, several applications take up different roles for several transactions. Moving from one application to another and repeatedly updating information in each can be tasking. Hence, there is a need for a system that allows applications to function in concordance properly. When system capacities are available, applications can seamlessly interact with others and help cut costs. Application integration is building the gap between applications and fast-evolving modern infrastructure. With proper integration, businesses can modernize their infrastructures through data optimization and merging to operate more seamlessly and efficiently. Furthermore, large corporations can interconnect processes and data exchanges that enable them to have various functions according to their infrastructures.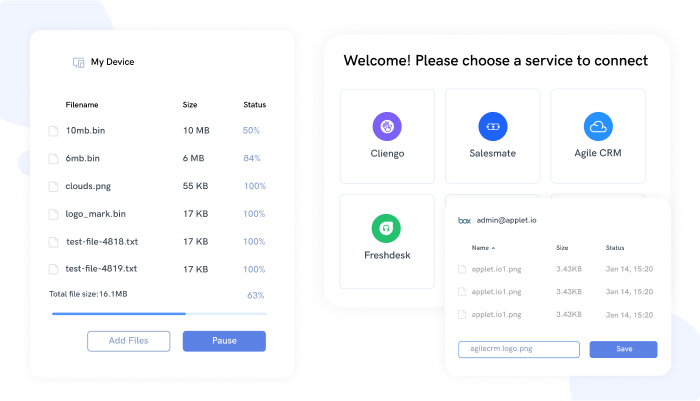 What is Application Integration? & Why You Need To Know About It? Application integration has several components required before managing processes between two or more applications.
API (Application Programming Interface) When developers are through with developing a program, there is a need to publish a set of functions that will specify how the software components should interact. This is the Application Programming Interface.
Event and Action Driven An event-driven application reacts to actions generated by the user or the system. It triggers a pre-designed corresponding event in another system. For instance, when you receive a new order, the system notifies the warehouse, and a dispatch vehicle is notified. Event-driven integration is triggered in the order system before cutting across at least two other systems before sending the order through a dispatch vehicle. For businesses, event-driven integration is beneficial because the system is built in which data must be integrated based on events activated by actions.
But, unfortunately, it does not allow for easy information update. In addition, the systems do not allow for functional integration of two or more systems because their setup requires only one trigger. Action-driven integration, also known as data integration, occurs when a change in the information in one system triggers a change in another system. For example, adding the biodata of a new customer automatically triggers an update in your CRM application. Data-driven integration allows businesses to achieve enterprise-level data integration with ease. Also, it is effortless to maintain. Deciding which form of integration is perfect for your business can be a hassle. However, this does not mean there cannot be a space for the two in the same business setup.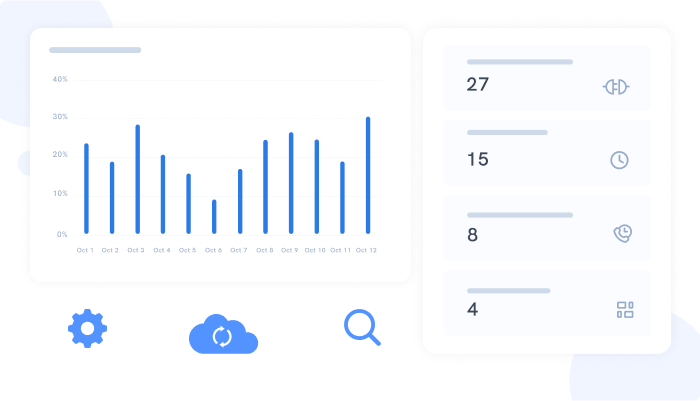 Benefits of using Application Integration Some of the benefits of using application integration include:
*Application integration eliminates data silos Individual applications designed b programmers cannot interrelate with each other without an alternate technology.
Whether the applications are on-premise or cloud, integration acts as a bond between your enterprise applications. Hence, data is not redundant in individual applications but is productively used across all applications.
Faster deployment The main challenge of businesses is the delay that comes with rolling out new technology. With application integration, businesses can hasten their processes and boost their ROI. In addition, businesses can convert data to a format before incorporating it into any application with minimal effort.
Automates business processes Irrespective of the industry of the business, application integration allows you to migrate data between all kinds of systems and workflows. Hence, removing several layers of human duties through product automation.
New insights Since several applications use different datasets, application integration enhances data visibility. As a result, businesses can effortlessly observe data and derive new insights. Moreover, you can effortlessly use data to address customer expectations and acquire a broader view of business activities.
What Is Application Integration Used For? Application integration enables applications to work and intercommunicate together. Some of its capabilities include:
Data consistency With application integration, data in each application remains consistent. Furthermore, since each application no longer requires manual input of each dataset, the possibility of missing out on a piece of data is nonexistent.
Concurrent activities Application integration allows for multiple activities to run concurrently across disparate applications. Furthermore, the integration manages and orchestrates these simultaneous activities.
Consistent access to data With application integration, several applications have access to data and functionality. Since they now share a single user interface or application service, each application goes to the API to scoop whatever data it needs.
Businesses That Use Application Integration Almost all businesses require the use of application integration. In as much as the business requires the use of several individual applications, integrated platforms for supply chain management (SCM), Enterprise Resource Planning (ERP), or customer relationship management (CRM) improves productivity.
How Do You Integrate Apps? Application integration is impossible without the use of an API. The API facilitates the interaction between applications and systems and allows access to data anywhere, even in the cloud.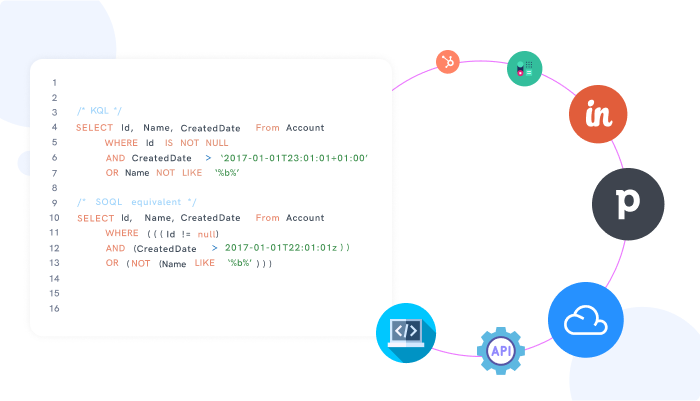 Applet.io Applet.io is a standout Application Integration Platform. This software allows you to seamlessly integrate with popular third-party services to make your data consistent across applications. You also enjoy rich features and an enhanced user experience. Within just a few minutes and a few clicks, you can integrate any SaaS application irrespectively of the complexity. You can connect to all CRM tools, project management tools, popular support tools, calendar apps, cloud storage systems, and many more.
Conclusion It is easy to get bogged down by the technicality required to update all your applications manually. With application integration, you breathe easier and get the most of each application. Furthermore, your ROI will significantly improve, the same as your team's productivity.